Museo de Historia de Madrid
The Museum of the History of Madrid has an excellent collection which lays out the history of the city throughout the years. It is found in the imposing building which once housed the old San Fernando Hospice, in the heart of the city.
The imposing museum building, built at the start of the 18th century, rarely goes unnoticed due to the striking baroque style of its facade, attracting looks from passers-by unrelated to what it guards inside.
The museum was inaugurated in 1929, as the city's municipal museum, and it was not until 2007, following numerous and long reforms, that it would see itself reborn as the Museum of the History of Madrid.
The Museum at a Glance
The museum has a collection of over 60,000 elements which document the historical and urban evolution of the city until the beginning of the 20th century. In the expositions you can find paintings, photographs, sculptures, weapons, money and decorative elements between a number of other objects.
One of the most striking parts of the museum is a detailed miniature of Madrid made by León Gil de Palacio in 1830, while another of the key points of the museum is the chapel a cultural space which celebrates conferences and concerts as well as the normal expositions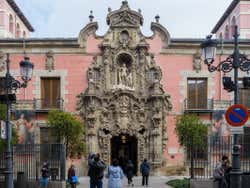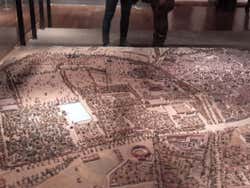 Schedule
From Tuesday to Sunday: 10 am - 8 pm
Transport
Metro: Alonso Martinez (lines 4, 5 and 10), Bilbao (lines 1 and4) and Tribunal (lines 1 and 10).
Bus: lines 3, 21, 37, 40, 147 and 149