Conde Duque Cultural Centre
Constructed in 1717 for use by the military, the old Conde Duque barracks is an imposing, baroque-style building which is today is one of the major cultural centres in Madrid.
Midway through the 20th century, Conde Duque was set to be demolished thanks to its lamentable state of repair, but finally it was opted to restore the building and use it for the diffusion of culture. Between 2006 and 2011 a complete restoration of the building was undertaken and since then it has become one of the main cultural centres in the city.
Expositions and Concerts
Conde Duque is not a tourist attraction per-se, rather it is a space where at certain times are held expositions, celebrations or concerts; especially during the summer months. It's an option to bear in mind, but only if you are interested in one of the events taking place.
We recommend that you check out their website to see if there is anything that takes your fancy: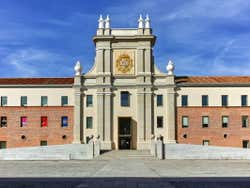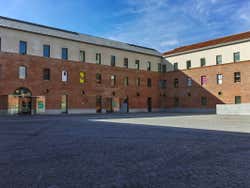 Schedule
Monday - Saturday: 10 am to 2 pm and 5:30 pm to 9 pm
Sundays and public holidays: 10:30 am to 2 pm.
Transport
Metro: Noviciado (lines 2, 3 and 10), Plaza de España (lines 2, 3 and 10), San Bernardo (lines 2 and 4) and Ventura Rodríguez (line 3).
Bus: lines 1, 2, 44, 74, 133, 138, 749, C1 and M2