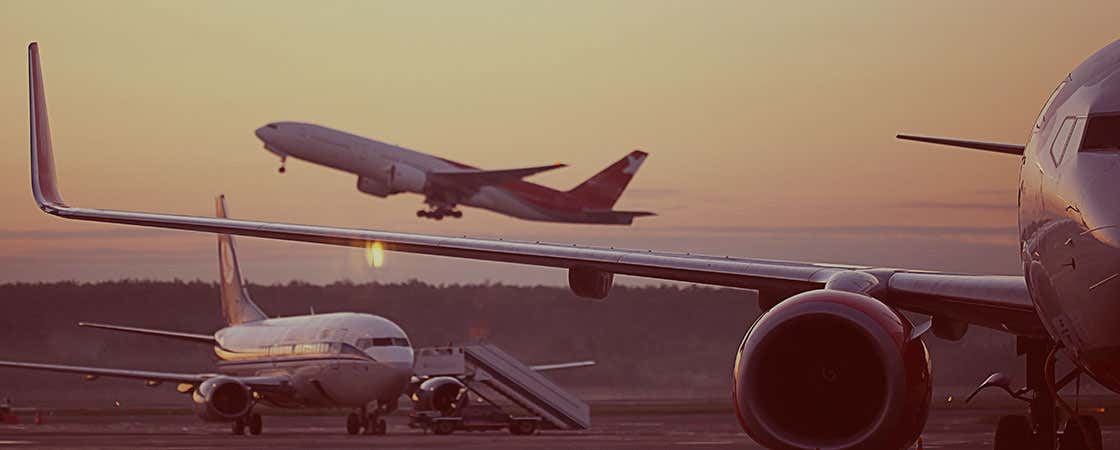 Adolfo Suárez Madrid – Barajas Airport
Madrid Barajas International Airport, also known as Adolfo Suárez Airport, is Madrid's main and only international airport. It is located in the district of Barajas, 8 miles (12 km) northeast of the city center.
Madrid-Barajas Airport was opened in 1928, although it was officially inaugurated three years later.
With over 57 million passengers in 2018, Barajas has become Europe's fifth most important airport by number of passengers, after London's Heathrow, Charles de Gaulle in Paris, Schipol in Amsterdam and lastly, Frankfurt Airport.
Terminals
Madrid-Barajas has four terminals and a satellite. Terminal 4 was the last terminal to be built and was inaugurated in February 2006 making Barajas one of the largest airports in the world by physical size.
If you fly from Barajas, it's essential to check which terminal you depart from since Terminal 4 is 1 mile (2 km) away from the rest of the terminals and you'll need to get off at another metro station (if you take the subway), train station (if you take the train), and take a different exit if you drive to the airport.
Getting to Madrid from Barajas
The fastest and easiest ways of getting to Madrid from Barajas Airport are the following:
Metro
The cheapest way to get from the city centre to any one of the airport's terminals, and to avoid any traffic jams, is by metro. The journey takes approximately 30 minutes. You'll need a Metro Zone A transport ticket and pay an airport supplement of € 4.50 (US$ 4.90).
Airport transfer service
The easiest and most relaxing way to get to the city centre is to book an airport transfer service. The chauffeur will be waiting for you at the arrival terminal with a sign with your name on it and will take you straight to your hotel. The service costs just € 28 (US$ 30.30) (cheaper than a taxi) and is the best option if you want to avoid any misunderstandings and language barriers. 
Taxi
The price of a taxi from Barajas International Airport to the city centre (inside the M-30) has a fixed tariff of € 30 (US$ 32.50). This rate is applicable 24 hours a day, 7 days a week, 364/5 days a year.
24-hour Airport Express Bus (Exprés Aeropuerto)
Visitors can also take the bus line 203, also called Exprés Aeropuerto, that connects Atocha Railway Station with Madrid-Barajas Airport 24 hours a day, 365 days a year. The bus only stops at Atocha from 6am – 11:30pm. From 11:30pm onwards, the bus stops at Plaza Cibeles instead of Atocha and it takes approximately 30 minutes to get to the Airport.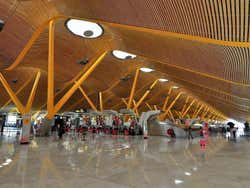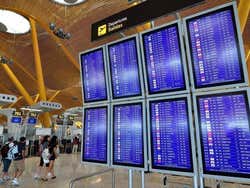 Transport
Metro: Aeropuerto, line 8 (pink line).